One-on-One
Personal Training
Our one-on-one personal training is ideal for those seeking high levels of personal attention and accountability, uniquely varied workout routines designed to accomplish your specific goals, and the best results in the least amount of time possible. Our NASM-certified trainers work directly with you to develop and implement a functional training and nutritional program to ensure that you reach your goals in a safe, comfortable, and enjoyable environment. Our trainers use the four pillars of fitness to ensure that you achieve your goals in the shortest possible timeframe, and use our dotFIT website to help monitor your progress and hold you accountable in ways never before possible.
Our trainers receive extensive continuing education to stay up-to-date on the most successful fitness trends, and incorporate a number of fun, functional exercises that are designed to provide you with amazing results. No matter what your goals, our personal trainers can help you reach and exceed them faster than you ever thought possible! For more information, please talk to one of our NASM-Certified personal trainers or a membership coordinator at a FitClub location near you.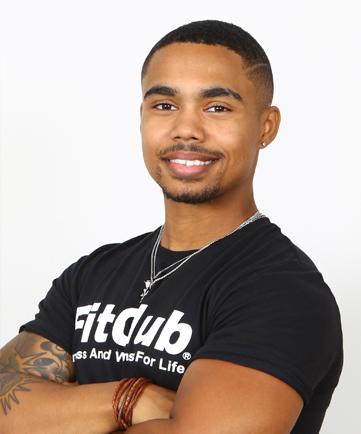 Brendon "Rex" Dobson
South
Brendon "Rex" Dobson
South
I am a former EMT and tri-sport athlete, a current men's physique athlete, nutrition coach, wrestling coach, and personal trainer. I have over 10 years in the fitness game, having experimented with many types of training methods and movements. The biggest reason I love training people is because no matter how young or old a person is, they can always claim more power out of life and of themselves through exercise.
Certifications
NASM Nutrition Coach
NASM Foundations
dotFit
CPR/AED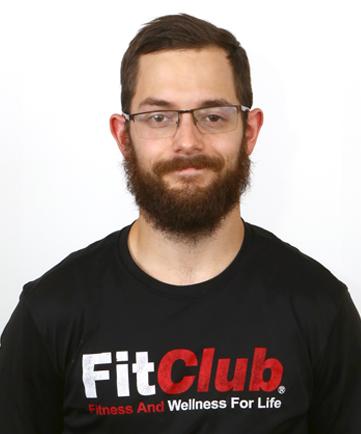 Nathaniel Slot
West/ South
Nathaniel Slot
West/ South
Certifications
ISSA personal training, ISSA Fitness Coach, ISSA Nutritionist, CPR , AED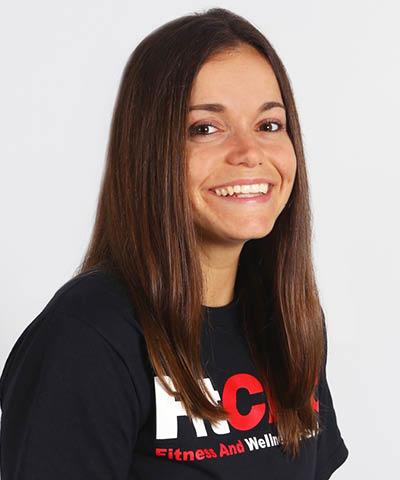 Caitlin McCarthy
South
Caitlin McCarthy
South
I have been a certified personal trainer for the past nine years. In 2009, I graduated from Illinois College with a bachelor's degree in Physical Education, and a minor in health. 
     I have always been a very active individual. I grew up playing softball, basketball, volleyball and soccer. I was a member of the college basketball team. In 2014, I had a major hip surgery. This opened my eyes to the importance of flexibility, muscular strength, core balance, and cardiovascular endurance. 
     I love helping clients train for running events. I have trained with individuals ranging from age 11 to 83 years old. I have trained individuals who play softball, baseball, volleyball, basketball, soccer, and track. I have guided a client to lose 108lbs, which was very rewarding for both of us. I always stress the importance of daily water intake, and proper nutrition. If you don't put the right fuel in your body, you will not see the results you're looking for. It's the coolest feeling to watch a client grow. Whether it's losing inches/weight, or lifting more weight than you ever imagined you could do, I would love to help you accomplish your goals.
Certifications
BS Physical Education
Health
NASM CPT, CPR/AED, NESTA CPT, NESTA Fitness Nutrition
Coach, Kickboxing Fitness Trainer, Spencer Institute Sports
Psychology Coach, Corrective Exercise Specialist, AEA Aqua
Seminar Completion Cerificate and NFPT Plyometric Trainer