One-on-One
Personal Training
Our one-on-one personal training is ideal for those seeking high levels of personal attention and accountability, uniquely varied workout routines designed to accomplish your specific goals, and the best results in the least amount of time possible. Our NASM-certified trainers work directly with you to develop and implement a functional training and nutritional program to ensure that you reach your goals in a safe, comfortable, and enjoyable environment. Our trainers use the four pillars of fitness to ensure that you achieve your goals in the shortest possible timeframe, and use our dotFIT website to help monitor your progress and hold you accountable in ways never before possible.
Our trainers receive extensive continuing education to stay up-to-date on the most successful fitness trends, and incorporate a number of fun, functional exercises that are designed to provide you with amazing results. No matter what your goals, our personal trainers can help you reach and exceed them faster than you ever thought possible! For more information, please talk to one of our NASM-Certified personal trainers or a membership coordinator at a FitClub location near you.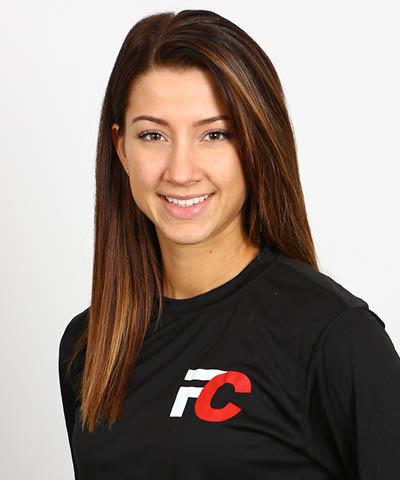 Melissa Goleash
North
Melissa Goleash
North
There's nothing of more value to Melissa than helping an individual through an experience that makes them happy, confident, and strong. Melissa is passionate about overall health and wellness, particularly nutrition education and the role it plays in helping others achieve their fitness goals. Melissa earned her Bachelor's of Science in Exercise Science from the University of Illinois-Springfield, and a Masters of Science in Dietetics and Nutrition Education from Eastern Illinois University. She applies the discipline and hard work she has attained as a Sergeant in the Illinois Army National Guard to all areas, and strives to lead others the same.
Certifications
NASM CPT
Dotfit Nutrition
CPR/AED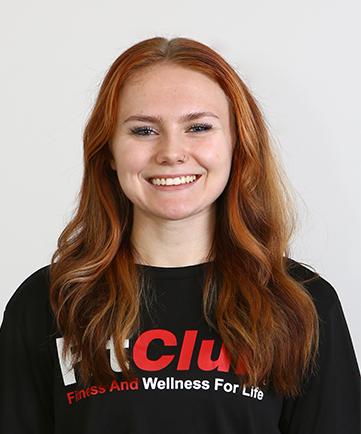 Kailey Garner
South
Kailey Garner
South
My passion for health and fitness started when I was just 16 years old. Exercising has not only helped me physically reach my goals but has improved my mental health. I am very driven to help my clients see their true potential and make exercising something they look forward to, not something they dread. I received my NASM CES certification in order to improve my understanding of the science behind exercise, how to correct form, and prevent injury. I am currently working toward a bachelors in Exercise Science at University of Illinois Springfield.
Certifications
NASM Foundations, NASM Nutrition, NASM CES, CPR/AED, dotFIT Nutrition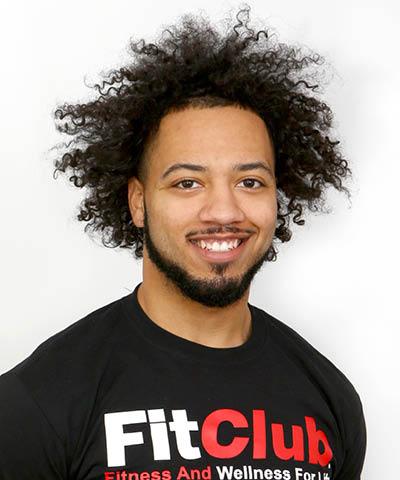 Josh Gabriel
West
Josh Gabriel
West
Hello! My name is Josh Gabriel and I am a personal trainer at FitClub West and I am happy to be here! I have been playing sports my whole life starting out in pre-k, and I still love to play sports like rec-league basketball and adult softball. I have played football, basketball, baseball, track and a little soccer and motocross as well. Lifting weights and working out have been a prominent aspect of my life since the 6th grade when I was training to be the best athlete I could be. Lifting continued to follow me into high school and even after high school. I have been a member of FitClub since April of 2016 and I have continued my love for fitness here. I am currently attending Lincoln Land Community College here in Springfield as a psychology major and business minor. I am here to help you get to where you want to be at in your life! As a trainer, I get to mix helping people with my love and passion, fitness and working out. It would be my pleasure to help you get started on your fitness goals.
Certifications
Dotfit Nutrition
CPR/AED
NASM Foundations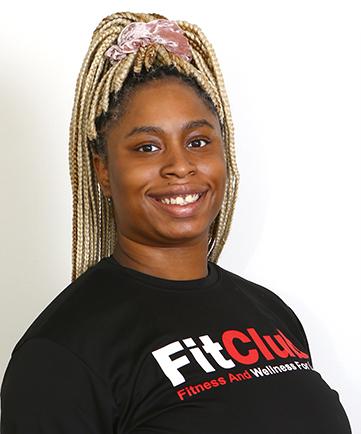 Tayler Davis
North
Tayler Davis
North
I have been in the fitness industry for over five years starting with group fitness. Working with groups was my first love and what got me interested in learning more. Soon after, I gave personal training a try and now enjoy and love it too.
Over the years, I have learned much about different fitness styles and how different bodies adapt to fitness. I also received my degree in Exercise Science. 
I feel my biggest accomplishment from training is knowing I'm helping someone reach their goals and what their body can achieve. 
I love to learn and meet new people as a trainer.
Certifications
Bachelors of Exercise Science / Minor Psychology
ACE Certified Group Fitness Instructor
NASM Foundations
CPR/AED
dotFit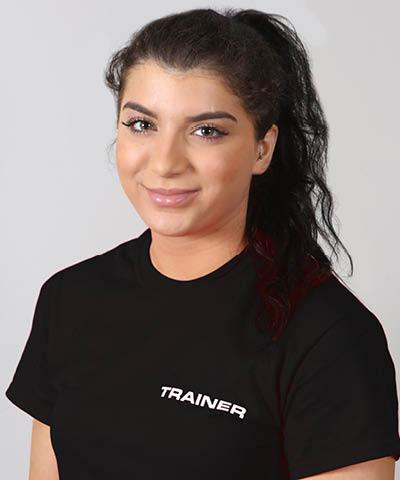 Sinem Dogan
West
Sinem Dogan
West
Certifications
Dotfit Nutrition/Exerspy
CPR/AED
NASM - CPT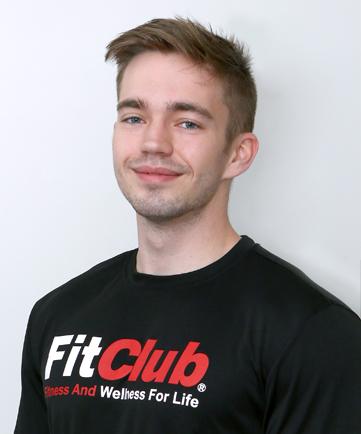 McGuire Oury
South/West
McGuire Oury
South/West
I've been passionate about health and fitness since high school. I fell in love with bettering myself not only physically, but mentally and emotionally as well. I'm certified through the World Instructor Training School (WITS). I strive to help clients reach their fitness goals whether it be weight loss, stability training, bodybuilding or power-lifting. I'm there to make sure that my clients are not only pushing themselves hard enough, but also making sure they do their workouts with correct and safe form. I work with clients at both FitClub South and West and would welcome the opportunity to help you in your fitness journey.