One-on-One
Personal Training
Our one-on-one personal training is ideal for those seeking high levels of personal attention and accountability, uniquely varied workout routines designed to accomplish your specific goals, and the best results in the least amount of time possible. Our NASM-certified trainers work directly with you to develop and implement a functional training and nutritional program to ensure that you reach your goals in a safe, comfortable, and enjoyable environment. Our trainers use the four pillars of fitness to ensure that you achieve your goals in the shortest possible timeframe, and use our dotFIT website to help monitor your progress and hold you accountable in ways never before possible.
Our trainers receive extensive continuing education to stay up-to-date on the most successful fitness trends, and incorporate a number of fun, functional exercises that are designed to provide you with amazing results. No matter what your goals, our personal trainers can help you reach and exceed them faster than you ever thought possible! For more information, please talk to one of our NASM-Certified personal trainers or a membership coordinator at a FitClub location near you.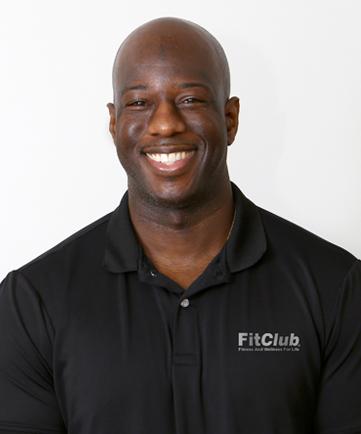 Thamar Smith
West/South
Thamar Smith
West/South
My name is Thamar Smith.  I have over 20 years of experience in working with military members, friends, and family with health concerns.  Through the years, I have learned that everyone's body is different and that there is no one size fits all program.  I have also learned that when you want change, you have to be consistently motivated whether that is through self, coached, or both.  I have mentored or coached those who wanted to reduce run times, lose weight, gain muscle, enhance performance, or simply do day-to-day tasks.  These clients have had medical conditions that limited them and or habits that they found difficult to break.  We stuck in it together, stayed focused, and completed our objectives.  The sense of peace and happiness that people have after meeting their goals or seeing progress is the most rewarding.  I am excited and looking forward to time spent training and educating you on the necessary steps it takes to achieve your goals.
Certifications
NASM Foundations
CPR/AED
DotFit
EMT-B
Precision Nutrition (level 1)
ISSA - CPT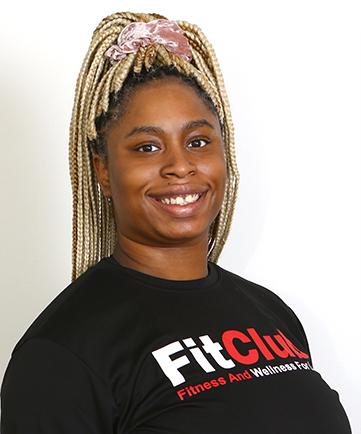 Tayler Davis
North
Tayler Davis
North
I have been in the fitness industry for over five years starting with group fitness. Working with groups was my first love and what got me interested in learning more. Soon after, I gave personal training a try and now enjoy and love it too.
Over the years, I have learned much about different fitness styles and how different bodies adapt to fitness. I also received my degree in Exercise Science. 
I feel my biggest accomplishment from training is knowing I'm helping someone reach their goals and what their body can achieve. 
I love to learn and meet new people as a trainer.
Certifications
Bachelors of Exercise Science / Minor Psychology
ACE Certified Group Fitness Instructor
NASM Foundations
CPR/AED
dotFit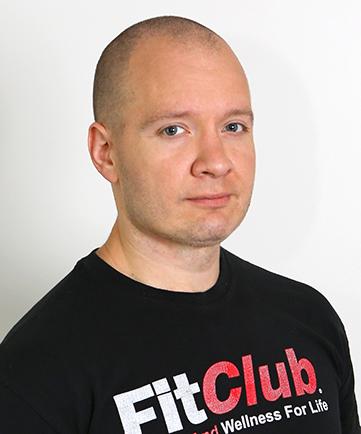 Van Logan Wirth
South/Virtual
Van Logan Wirth
South/Virtual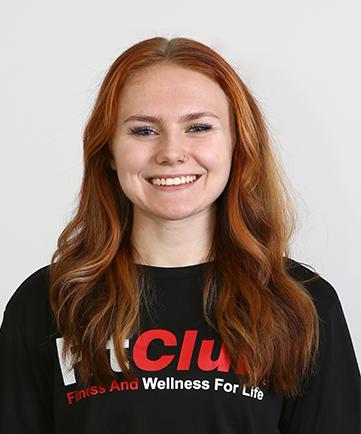 Kailey Garner
South
Kailey Garner
South
My passion for health and fitness started when I was just 16 years old. Exercising has not only helped me physically reach my goals but has improved my mental health. I am very driven to help my clients see their true potential and make exercising something they look forward to, not something they dread. I received my NASM CES certification in order to improve my understanding of the science behind exercise, how to correct form, and prevent injury. I am currently working toward a bachelors in Exercise Science at University of Illinois Springfield.
Certifications
NASM Foundations, NASM Nutrition, NASM CES, CPR/AED, dotFIT Nutrition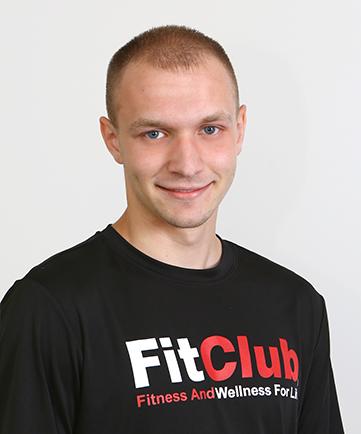 Dominic Hinman
West/South
Dominic Hinman
West/South
My name is Dominic Hinman. I am a personal trainer at FitClub South. My training philosophy is to create the best quality of training with the least wear and tear on the body. I started to workout when I was 15 to get in shape for sports and fell in love with it. I have spent many hours researching and expanding my knowledge to bring my clients the best training possible. I specialize in training runners, strength, explosive training, and fat loss.
Certifications
NASM Foundations, CPR/AED, dotFIT Nutrition