One-on-One
Personal Training
Our one-on-one personal training is ideal for those seeking high levels of personal attention and accountability, uniquely varied workout routines designed to accomplish your specific goals, and the best results in the least amount of time possible. Our NASM-certified trainers work directly with you to develop and implement a functional training and nutritional program to ensure that you reach your goals in a safe, comfortable, and enjoyable environment. Our trainers use the four pillars of fitness to ensure that you achieve your goals in the shortest possible timeframe, and use our dotFIT website to help monitor your progress and hold you accountable in ways never before possible.
Our trainers receive extensive continuing education to stay up-to-date on the most successful fitness trends, and incorporate a number of fun, functional exercises that are designed to provide you with amazing results. No matter what your goals, our personal trainers can help you reach and exceed them faster than you ever thought possible! For more information, please talk to one of our NASM-Certified personal trainers or a membership coordinator at a FitClub location near you.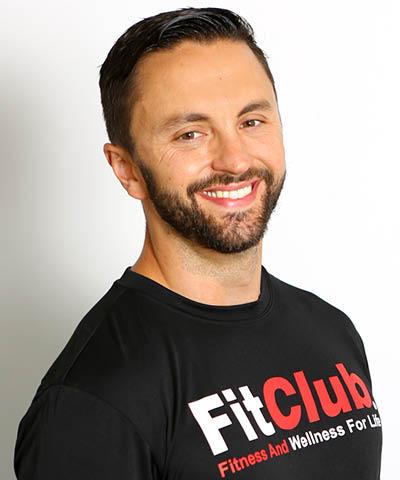 Jordan Vaniter
South/West
Jordan Vaniter
South/West
I am a certified personal trainer at FitClub South and FitClub West. I was certified through the American College of Sports Medicine. I've been involved with sports since I was able to walk, specifically baseball and basketball. Weightlifting became a part of my routine when I was about 14 and has been consistent since then. 
I keep it simple. Training does not have to be complicated. I have experience predominantly in strength and conditioning, weight loss through proper programming and nutrition, and improving mobility. The key to health and wellness is establishing and maintaining a routine that is well balanced in all of these areas. It is simple to achieve. I believe it just requires us to put one foot in front of the other, buckle down, and keep showing up. If you see me, feel free to approach me with any comments or questions you may have. I look forward to helping you pursue your fitness goals.
Certifications
ACSM-CPT
CPR/AED
PodFit
DotFit Nutrition
CCNT
Ready State Movement and Mobility Certification
USAW level 1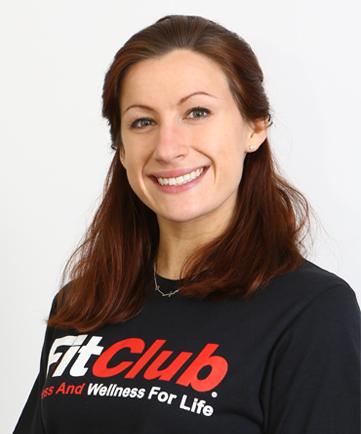 Amy Turner
West
Amy Turner
West
I received my Bachelor's degree from UIUC in Urbana, Illinois and now live here in Springfield with my husband, Ron, and my stepson, James (10). I have been a professional orchestral musician as well as a preschool teacher in the past.  Throughout the years, exercise has been my life preserver, not only for my physical health but for my mental health and emotional well-being.  I have especially enjoyed pilates, long distance running, dancing, biking, and group fitness.  Since I have earned my personal training and group exercise certifications, I have grown a passion for strength training, fat loss, cultivating lasting lifestyle changes, the power of encouragement and inspiring stories.  My best advice is to take one small step at a time and trust the process.  I would be honored to be a part of your journey to better health and wellness!  
Certifications
NASM-CPT
ISSA Personal Trainer Certification
ACE Group Exercise Certification
Bachelor's of Music from UIUC 
CPR/AED 
DotFit 
Van Logan Wirth
South/North
Van Logan Wirth
South/North
Logan is a NASM Certified Personal Trainer, Crossfit Level 1 Trainer, Black Belt, and a pretty cool dude. He once descripted himself as a lazy fat kid. Now, his life's mission is to help people overcome their own struggles and feel the fulfillment that he has achieved through living a fit lifestyle.
Certifications
NASM CPT
dotFIT Nutrition
CPR/AED
CrossFit
CCNT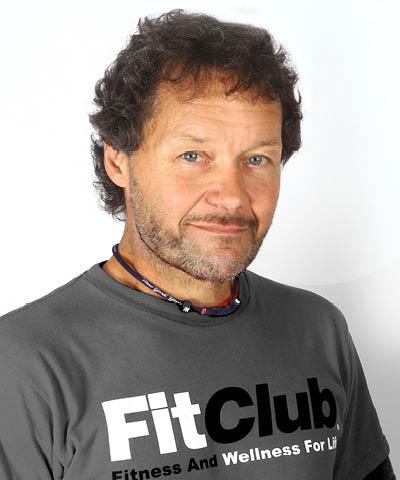 Jim Sonneborn
West
Jim Sonneborn
West
My passion for health and fitness was enhanced with the realization of how much better I felt when I began taking the first steps to altering my lifestyle by changing my nutrition along with consistently working out. To gain more knowledge, I started working with a personal trainer. After a few sessions, my mission to follow the path of becoming a certified personal trainer was accelerated. A desire to help others reach their fitness goals was a natural evolution. I utilize a variety of training styles to accommodate my clients needs and goals, while developing a creative and fun workout environment.
Certifications
NASM-CPT, PES, CES
CPR/AED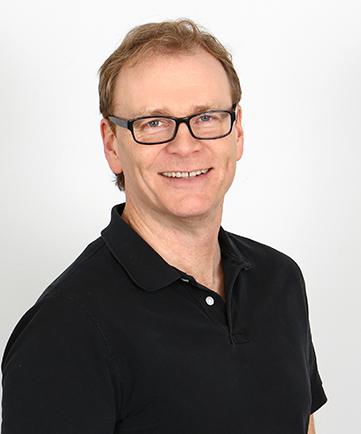 Jim Riley
South
Jim Riley
South
After many years as a radio announcer and copy writer, Jim reintroduced himself to regular exercise. After several MORE years of enjoying the health benefits of consistent movement, he realized he'd have to share what he learned with others. Helping people get and stay proactive with their wellness is the most meaningful contribution Jim thinks he can make. So he became a certified trainer, worked in various settings with kids and adults in Bloomington, and now strives to positively impact members' lives here at FitClub.
Certifications
ACE Certified Personal Trainer
DotFit Nutrition
CPR/AED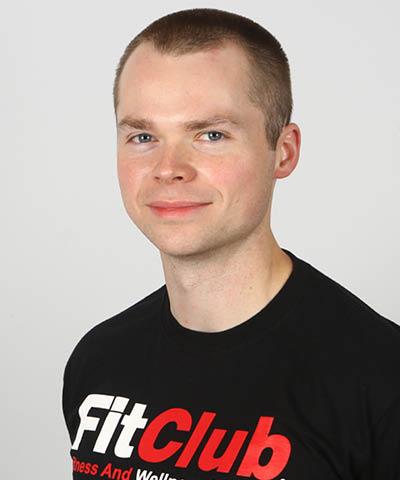 Mike Purdy
Fitness Director
Mike Purdy
Fitness Director
Mike Purdy has been helping people of varying fitness levels reach their fitness goals since 2008. His goal is not only to improve one's physical performance via training but also get people excited about training and physical activity in general (changing the perception of exercise as a chore). He graduated summa cum laude from Millikin University with a bachelor's degree in Exercise Science Fitness and Sport. During undergrad, he interned with the track and field team where he designed and implemented the strength-training program for both the sprinters and jumpers. He earned a master's degree in Exercise Physiology from Southern Illinois University Edwardsville. He also served as an adjunct professor in the Exercise Science Department at Millikin University for over five years. Currently, Mike serves as FitClub's Director of Fitness.
Certifications
NASM CPT
DotFit Nutrition/Exerspy
CPR/AED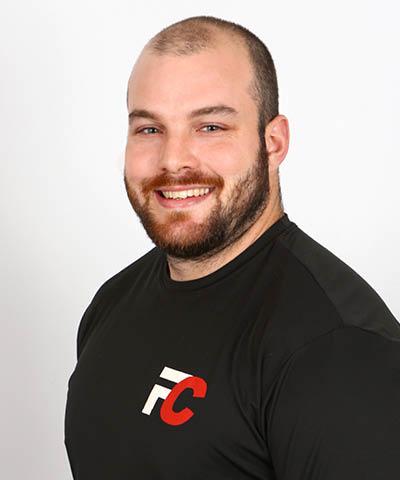 Jake Peters
South
Jake Peters
South
Training Philosophy: Put in the hard work and earn everything yourself. There is no easy way to attain your goal, it will take everything you've got to get to where you want to be. When you get there, keep what you've gained or keep moving forward - never go back.
What Clients Can Expect: I use a wide variety of training styles including: high performance, Olympic lifting, suspension training, correctional strength, and more.
Certifications
NASM CPT
NASM PES
PurMotion Certified
Sports Nutritionist
CPR/AED
DotFit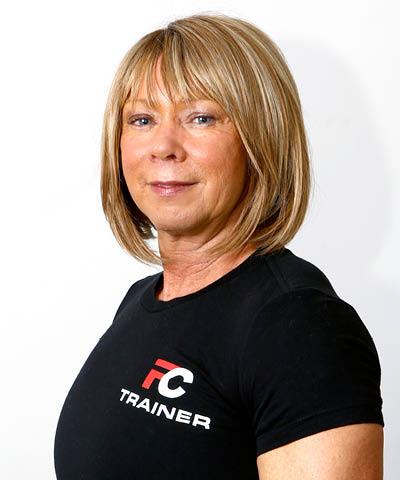 Judy Parker
South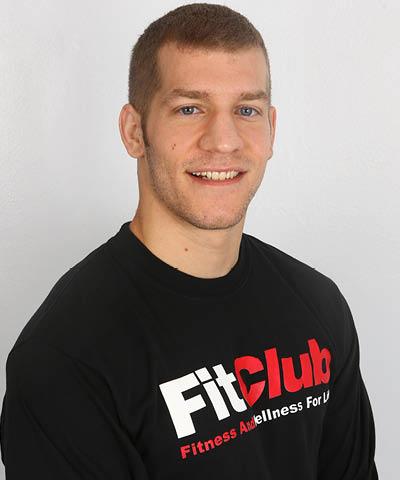 Adam Martin
West
Adam Martin
West
Certifications
Dotfit Nutrition/Exerspy
CPR/AED
NSCA - CPT
LaVerarl "Max" Maxeiner
South
LaVerarl "Max" Maxeiner
South
I am the Senior Fitness Specialist at FitClub.  I am a graduate of Eastern Illinois University with a Bachelor's Degree in Physical Education.  I also earned his Master's Degree in Counseling Psychology at Northern Illinois University.  I was a successful coach and instructor at the high school and university level for 34 years.  I came to FitClub in 2002 and managed FitClub West for 5 years.  I am a NASM Certified Trainer and have successfully trained over 200 clients to date.
Certifications
Dotfit Nutrition
CPR/AED
NASM CPT
NASM Senior Fitness Specialist
Michael Kelley
South
Michael Kelley
South
My name is Michael Kelley and I am a certified personal trainer through the American College of Sports Medicine (ACSM). My love of the gym and strength training began when my dad introduced me to weights when I was 13. Before I began lifting weights I was as thin as a rail and couldn't do a single push up. However, after my dad installed weights in the basement at my house and after a few lifting sessions in the basement I was hooked for life. I believe that regular exercise, whether or not it is done with weights is very important to living a healthy life. It can greatly improve your ability to move, which as a result will make it easier to perform everyday actions such as doing chores around the house or playing with your kids and pets. Best of all, by exercising regularly you just feel better mentally. No matter what your goals are, and no matter if it is your first time in the gym or you have been coming to the gym regularly for many years, you should never be satisfied with what you are doing and should be striving to get better every time you come through those gym doors. Small short term goals such as adding an extra 5 minutes on the treadmill or bike or doing one more rep in an exercise you did last week can go far when it comes to reaching a long term goal. 

Outside of the gym I am an avid baseball fan and love the Chicago White Sox. A former cross country and track runner at Sacred Heart Griffin High School, I was fortunate enough to have run in and to have finished my first marathon in the fall of 2013, which was also my only marathon because I have now become an avid cyclist. I graduated in the winter of 2016 from Loras College in Dubuque, Iowa with a Bachelor's Degree in Psychology and a minor in Coaching. Outside of the gym and off of the bike my hobbies and interests include reading, playing wiffleball, and spending time with family and friends. Every January since 2016, I have participated in a medical mission trip to Nicaragua. While in Nicaragua my job is to play various games such as soccer and kickball with the kids at the clinics and I love it! I look forward to helping members at FitClub reach their fitness goals no matter how big or small they may be.
Certifications
ACSM CPT
Dotfit Nutrition
CPR/AED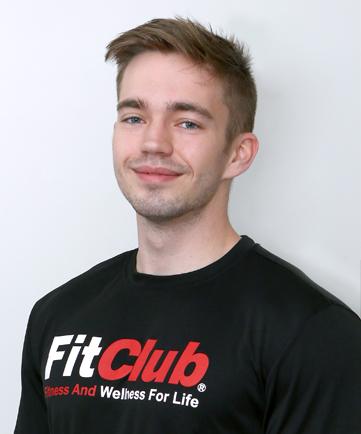 McGuire Oury
South/West
McGuire Oury
South/West
I've been passionate about health and fitness since high school. I fell in love with bettering myself not only physically, but mentally and emotionally as well. I'm certified through the World Instructor Training School (WITS). I strive to help clients reach their fitness goals whether it be weight loss, stability training, bodybuilding or power-lifting. I'm there to make sure that my clients are not only pushing themselves hard enough, but also making sure they do their workouts with correct and safe form. I work with clients at both FitClub South and West and would welcome the opportunity to help you in your fitness journey.
Certifications
NASM-CES
ISSA-CPT
World Instructor Training School
CPR-AED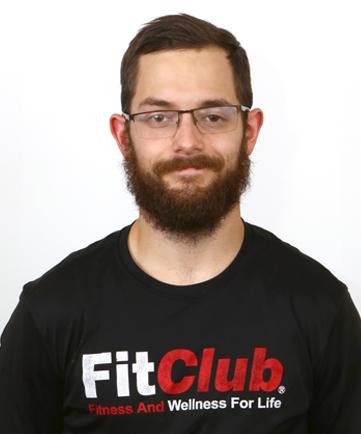 Nathaniel Slot
West/ South
Nathaniel Slot
West/ South
Certifications
ISSA personal training, ISSA Fitness Coach, ISSA Nutritionist, CPR , AED
Savannah Angel
South/North
Savannah Angel
South/North
I am passionate about health and wellness. I am a mother of two with over ten years experience in the fitness industry. I am a member of the Army National Guard, currently working on my bachelor's degree at UIS. As a volleyball coach, I train individual athletes on mobility, strength and agility. I train my personal training clients using a variety of techniques including, but not limited to: HIIT, power-lifting, mobility/agility, sports performance, strength and conditioning. I believe self-discipline is the definition of self-love.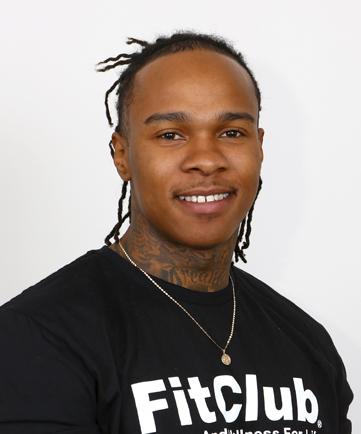 Terrell Williams
South
Terrell Williams
South
I am a certified ISSA personal trainer. My goal is to educate, motivate, and transform you into the greatest version of yourself, both mentally and physically. My training style is to create a fun, energetic, and comfortable training environment. I understand starting this journey can be hard, uncomfortable, and even scary. Trust me, I was once there too. But once I started, I fell in love with it and I hope I can provide the same experience to you all! I look forward to seeing you at Fitclub soon!